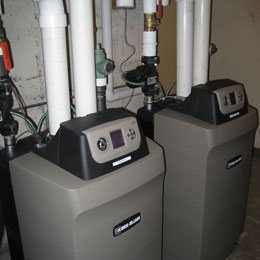 Commercial Heating, Air Conditioning and Ventilation Services
Advanced Technology and Efficiency
You can get 30% energy savings in your offices and buildings with new HVAC systems. Give us a call today to learn about the latest high-efficiency technology for your particular needs. Ask us how you can upgrade your building's HVAC system and take advantage of current Federal Tax Credits and local utility rebates.
Operations and Maintenance
We provide full-service HVAC maintenance, with dedicated staff to ensure ongoing system maintenance, warranty compliance and quick repair. Our Maintenance Agreements can keep your building operating costs low and ensure you get the most from this asset.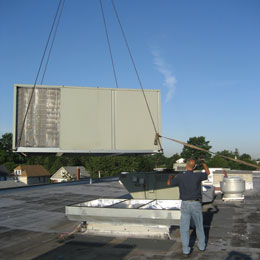 Installation
Whether you need full or partial HVAC system replacement or complete installations, our experts at Quality Air Conditioning & Heating Inc. can deliver. We will install and/or design any type of heating, cooling or air filtration system that you require in your light commercial building. We also install high-efficiency and sustainable comfort systems designed to be the most cost-effective on the market and geared to our climate and your particular property.
Systems Design and Project Management
We specialize in retrofitting older buildings with new high-efficiency heating, cooling and air filtration systems. We will also install the systems in your new building from the ground up.
Contact Quality Air Conditioning & Heating Inc.today for a consultation or estimate. We look forward to showing you how we built our strong reputation!